What's Included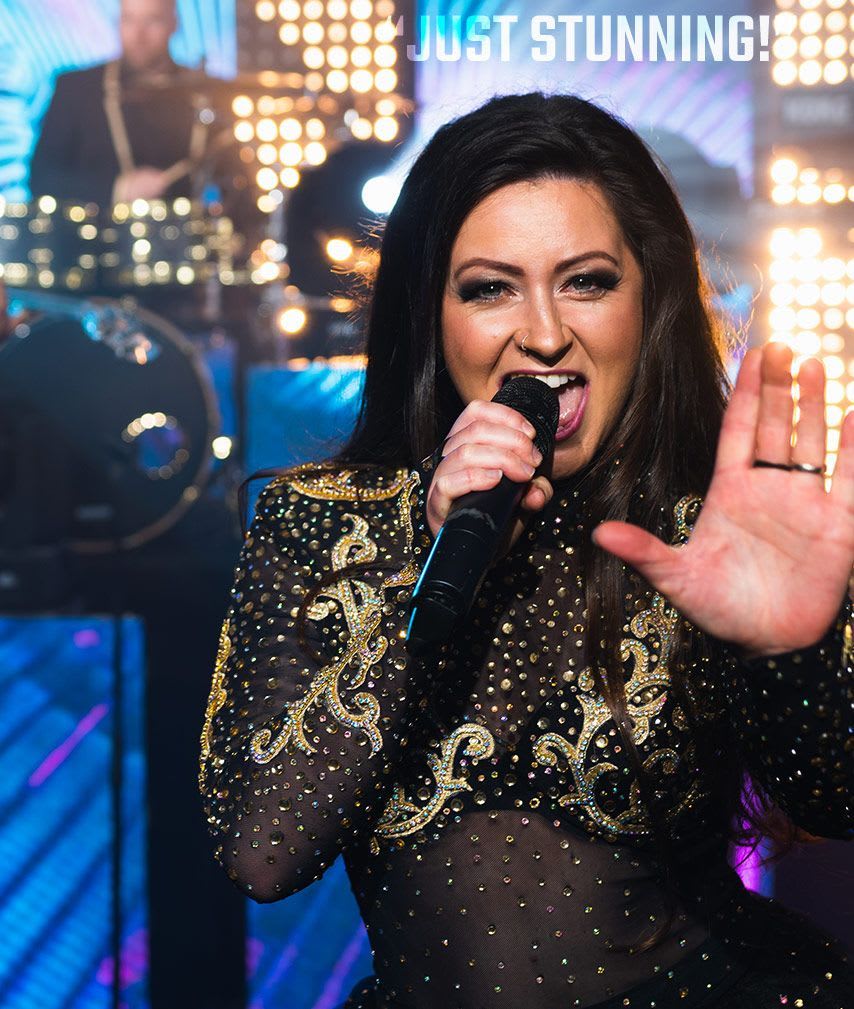 Performance
Performance Upgrades
Longer Live Performance
Add an extra hour of live performance to make your show 3 hours long - after all, too much of a good thing just makes it even better right?
Pro DJ w/ Booth
Turn your whole night into a show with Jam Hot's immense Pro DJ. Creating fierce, custom mixes of your favourite songs when Jam Hot aren't on stage - your dance floor will be on fire all night long!
Drinks Reception, Wedding Ceremony, Background Music Upgrades
Jam Hot offers a wealth of options to entertain your guests all day long. Their hugely popular configurations include (but are not limited to) the following:
Acoustic Strings
Available from solo Violin through to a full String Quartet, this classic choice is sophisticated, timeless, and guarantees to create a distinguished ambience in any setting. Playing a refined setlist of both classical and contemporary pieces - Jam Hot's elegant Strings are perfect for every occasion and can play without the need for amplification for some smaller events.
Solo Pianist with optional White Baby Grand Piano Shell
Jam Hot's remarkable Pianist performs a truly lovely lounge set for your guests. Featuring well-loved pop songs played in a sumptuously mellow, yet rich and layered manner; this option is always guaranteed to impress.
Bespoke Duos/Trios Without Vocals
Jam Hot provides a range of beautiful musical options, available subject to the band line-up you have booked for your evening show. Performing beautiful acoustic versions of well known pop songs for any audience to enjoy, you can choose your musicians depending on your vision and preference. Examples of configurations include:
Piano & Acoustic Guitar - Acoustic Guitar & Trumpet/Sax - Violin & Piano - Acoustic Guitar, Piano and Cajon
Vocal Ensembles
For a little more decadence, why not choose one (or all!) of Jam Hot's magnificent Vocalists to treat your guests. Hearing these mesmerising artists perform well known songs in a stripped back, acoustic style is astonishing to listen to, and is always a popular, desired option. Choose from:
Piano & 2/4 Vocals - Acoustic Guitar & 2/4 Vocals - Full Acoustic Band Featuring 4 Vocals, Piano, Acoustic Bass, Acoustic Guitar and Cajon
Additional Stunning Jam Hot Shows
The Strings, Horns and Pro DJ/Musicians have their own incredible Cabaret Style shows within Jam Hot!
Electrique Strings
This captivating performance sees Jam Hot's 4 stunningly talented Electric Strings fronting their own show, backed by the full, live Jam Hot back-line. This powerful, sassy display features 20 fierce minutes of classical or contemporary (or book both) pieces. Masterfully played, with impressive choreography, Jam Hot's signature energy, and in their contemporary style.
Big-Ass Brass Band
A vivacious New Orleans Style Brass Band incorporating Jam Hot's blistering Horn Section alongside added Brass Players and Drums. This invigorating 45 minute performance is bouncy, hugely fun and contains a wonderful array of best-loved songs played solely by live Brass instruments - perfect for an unamplified performance and a very popular option.
DJ Live
An hour of combining scintillating DJ mixes with Jam Hot's exceptional Vocalists, Guitar, Horns and Strings - their DJ Live show is fast, energetic and the perfect end to your night! Club Anthems, RnB and Pop hits make this incredible show a sure winner, that will have all of your guests jumping around and reliving the glorious Ibiza days!
DJ Music
DJ Service
DJ Music Before, Between & After Sets
Most events include Jam Hot's Un-manned Playlist DJ Service. This sees a member of the sound team playing DJ music to keep your dance floor full, before, between and after Jam Hot are playing live, until the end of your booking.
Pro DJ with Booth Upgrade
Lots of Jam Hot clients choose to add on the immense Pro DJ option, which sees their dedicated, live DJ creating insane, custom mixes for your guests. This is a wonderful compliment to Jam Hot's legendary live show.
Book Jam Hot
THE LEADING INTERNATIONAL SHOW BAND TO MAKE YOUR CELEBRATION!